2 tags
2 tags
The DC Shoes Global Website Got Me Feelin' Like...
The DC Shoes global site (www.dcshoes.com), produced by the wonderfully talented folks at Terralever (the agency I represent), just picked up CommArts Webpick of the Week.  We join the ranks of brands like Gatorade and adidas with this incredible honor. Check out the honors over at CommArts. Cue the shameless self promotion and obligatory screenies: 
"Tech startups are based around automation and efficiencies. Agency business..."
– "How Ad Agencies Can Act More Like Tech Startups" via Fast Company
2 tags
NASA Logo: Where's the Cross Stroke?
Fletcher: I'm simply not comfortable with those letters, something is missing.
Low: Well, yes, the cross stroke is gone from the letter A.
Fletcher: Yes, and that bothers me.
Low: Why?
Fletcher: (long pause) I just don't feel we are getting our money's worth!
"Everyone knows that if we go to actual measurement, ad rates will collapse..."
– Business Insider
2 tags
2 tags
"A campaign with no strategy but the best tactics almost never succeeds; a..."
– I agree, though I wish Mindfire would validate this with hard metrics.
2 tags
Are Your Customers Becoming Digital Junkies? →
"Nearly 50 percent of US online consumers are now advanced users of smartphones, social networks, and other emerging tools—up from 32 percent in 2008."  And yet, social media strategy and tactics and mobile marketing rank lowest among priorities for marketing executives, both at hovering shamefully low at 11%. (Via McKinsey Quarterly, eMarketer.com)
2 tags
"Those who do not understand marketing analytics continue to '…use..."
– "Trick Questions" via ClickZ
2 tags
EdgeRank: Vital to Social Success →
Granted, the article is older than T-Rex bones, but it's extraordinarily useful for demystifying Facebook's News Feed algorithm. A simple tool to start gathering some basic analytics: EdgeRank Checker.  (Be wary of isolated statistics, they can easily tell a skewed story.)
Watch
An absolutely hilarious—and deliciously true—bit about how we multitask with our mobiles.  A tip of the hat to the some great Blackberry folks, @bdwallace and @angelalosasso!
The Modern Media Agency
From Mashable, "In 2011, TV still reigns at the top of advertising budgets, but online media is on the rise, and it's transforming the way media agencies plan and measure campaigns."
2 tags
2 tags
Email Auto Response (via The New Yorker)
This is inspired: a satirically-written email auto response from The New Yorker, October 25, 2010. // Dear Friend, Family Member, Loved One, and/or Business Associate: Thank you for your e-mail, which, if it is under three (3) sentences long, I have read. Owing to the large volume of e-mails I'm receiving at this time, please note that it will sometimes take up to fourteen (14) calendar days,...
2 tags
Dilbert Does Facebook, Twitter and Social Media... →
The task: social media.  The leash: short.  Does this ring a bell?  God bless visionary brands that are willing to experiment and bravely endeavor into new mediums and spaces.
2 tags
Location-Based Interactive Locates (and Hits) the...
I recently stumbled upon (without the aid of StumbleUpon) an intriguing and insightful read from Matt Britton, CEO of Mr. Youth entitled, "All Interactive Youth Marketing Will Soon Be Location-Based." Perhaps he is being a bit hyperbolic, just as those who claim the death of traditional media (sensationalism gathers more readers than plain observations), but he makes some very great...
2 tags
Moving Beyond Cold Calling →
Aside from the usual marketing banter, I wanted to share this inspiring quote for agency new business professionals.  "I challenge you to put down the phone and get creative. I challenge you to use new ideas to communicate with me and my peers and differentiate yourself from the people who are still cold calling every day. I challenge you to move beyond cold calling and in to something...
2 tags
2010 Youth Trends Report
Terrific insights from across the pond about youth trends, thanks to @grahamdbrown.
2 tags
"You have to honestly want to help other people and put that generosity out into..."
– (via @keithferrazzi)
2 tags
Building Trust: Agency Pitch Practices
Conor Brady, esteemed CCO of Organic and columnist at AdAge, wrote an inspiring piece today about better pitch practices.   There is a lot of debate within agencies about pitching.  The word euphemistically represents a whole spectrum of deliverables (or non-deliverables), from merely discussing agency practices to offering a comprehensive transmedia solution. Brady states that we should be...
2 tags
"Marketers have always focused on generating maximum awareness and (now)..."
– Steve Rubel, Director of Insights for Edelman Digital
2 tags
Marketing I Care About: Cricket Wireless
Marketing is about engagement.  If you can't engage, your impression visual clutter is not memorable.  If it's not memorable, then how can it be effective? Recently, Cricket announced the launch of a new interactive "advertainment" campaign throughout several US cities.  They smartly set up mobile stops in cities like St. Louis along the road to Cardinals games, as...
2 tags
2 tags
iAd=iGlad?
The iPhone—that Jesus-like piece of technology that has revolutionized the mobile industry everything that ever has, does, or will exist—is getting a fresh new OS update.  And, with it, a fancy new ad platform, iAd. Apple demoed Pixar's Toy Story, Nike, and Target—three top-tier brands with incredible user experiences in their ads.  Will the integrity of ads be maintained? How can brands...
2 tags
1 tag
"The traditional approaches are now obsolete. One hundred years of marketing..."
– Seth Godin, Purple Cow
1 tag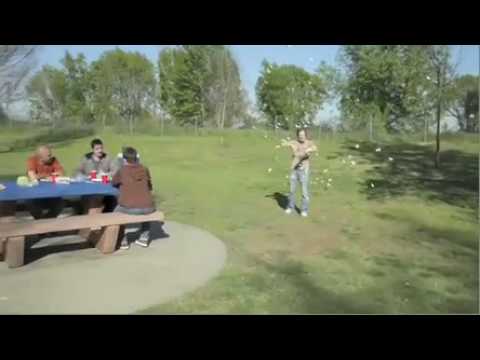 1 tag
"The development of self-identity is inseparable from the parallel development of..."
1 tag
Facebook 187s "Become a Fan"
Agency types take note, Facebook is nixing the "Become a Fan" button in favor of the euphamistically-softened "Like" button.  Good or bad (and likely to spur a barrage of riots and hate posts), the change takes effect soon.  The official email from Facebook reads, "'Like' offers a simple, consistent way for people to connect with the things they are...
2 tags
Cooked Reviews
People don't trust advertising.  They trust PR, right?  Those "unbiased," wiki-style, crowdsourced, consumer-content-created sites surely are above the influence of the brands they affect, right?  Silly, naive, sheltered, Midwestern-born/West Coast-transplanted me.  And then I read this: World of Online Reviews Becomes Marketing Battleground. This story is about as...
Ad Agency or Indie Band? →
We ultra-hip agency types work for agencies with ultra-hip names.  As Fast Company recently pointed out, a lot of the names are largely indistinguishable from indie bands.  Hop over to Fast Company and see how many agency names you can guess.  PS: Blind Society should get double credit for being both an agency and a hardcore punk band in New Jersey.  Here's to a little Friday fun!
2 tags
"Advances in a host of technologies like radio frequency identification (RFID),..."
– Jokingly, James Cameron's future is coming to life!  Seriously, this has huge implications for immersive brand experiences. Get Ready for Twitter to Start Animating Machines
2 tags
Collective Creativity
Miracle Whip is making a huge push, getting product placement with Lady Gaga and in EA's Skate 3.  The new campaign is centered around the message, "Mayo's always saying how 'real' it is—real boring!"  Will it push the needle?   The question is one of share value.  To that effect, Dan Pankraz recently outlined a concept he calls "Collective...
1 tag
"Brand marketing is not a science. It requires analysis, discipline and detail...."
– Our Biggest Brands Can No Longer Be Managed By Nerds // Ad Age
Location Marketing = New P.O.P.? →
Bring people to your brand or your brand to people?  The latter is becoming quite popular, and rightfully so.
3 tags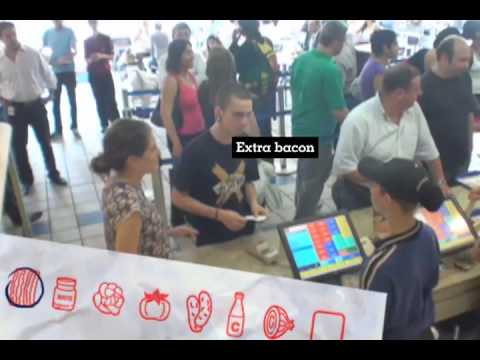 30 Rock + Dr Pepper →
Entertaining, hilarious, and enjoyable advertising.  I happily support this.
2 tags
Good Idea, Bad Idea: NBA Jam 2010 + Tecmo Bowl...
NBA Jam returns.  As does Tecmo Bowl.  Are these memories best left to our 8- and 16-bit childhoods, or a brilliant opportunity to experience a retro favorite in a fresh way? If these games hit the market full swing, then I'm going to pout until I get Base Wars 2011. Speaking of throwback:
2 tags
"If Big Pun was e-thuggin': I'm not a blogger, I just tweet a lot."